Inspiring today's LGBTQIA+ youth
An open letter from Marcus Gabriel Jr., Brave Care provider
As a pediatric healthcare provider, I want to use my skills, my voice, my power, to share and represent those who often feel unheard, unseen, and unloved. As a queer person of color, I want to share with my patients resources that they can look to, videos that they can watch, queer authors, influencers, actors, songwriters, or politicians that they can research and learn more about. I want to let every single patient know that there is someone out there who understands them, wants to support them, wants them to feel the love that every single one of us deserves. 
I know that there are days when hope seems lost and the darkness wants to engulf our light. I know that it takes work to see light when there is more and more hate, discrimination, and anti LGBTQ+ policies being put in place every day. I know that it takes more than just words and prayers to make action happen. 
I also believe we are moving in a better direction universally for the future. I know that I am better today than I was yesterday, that I will continue to grow and love myself more each day, and am going to continue to support my queer friends and patients in all their endeavors.
Had I been able to read about more people like myself, or even see more people like myself, I can only imagine how much more confidence I would have. It is truly incredible to see how much more of my world is shown in public, with pride and joy. I love that we are moving towards a time when the heternomative way is not the only or right way. Everyone deserves to find someone to look up to, to show them the ropes, to let them know that everything is going to be okay.
Maybe that is a main character in a book, maybe it's the barber who does your hair, maybe it's the candidate running for local government. Whoever it is, there are more people who are showing their true colors and living their truth today than there were 20+ years ago, and THAT is worth celebrating not just every June, but every day.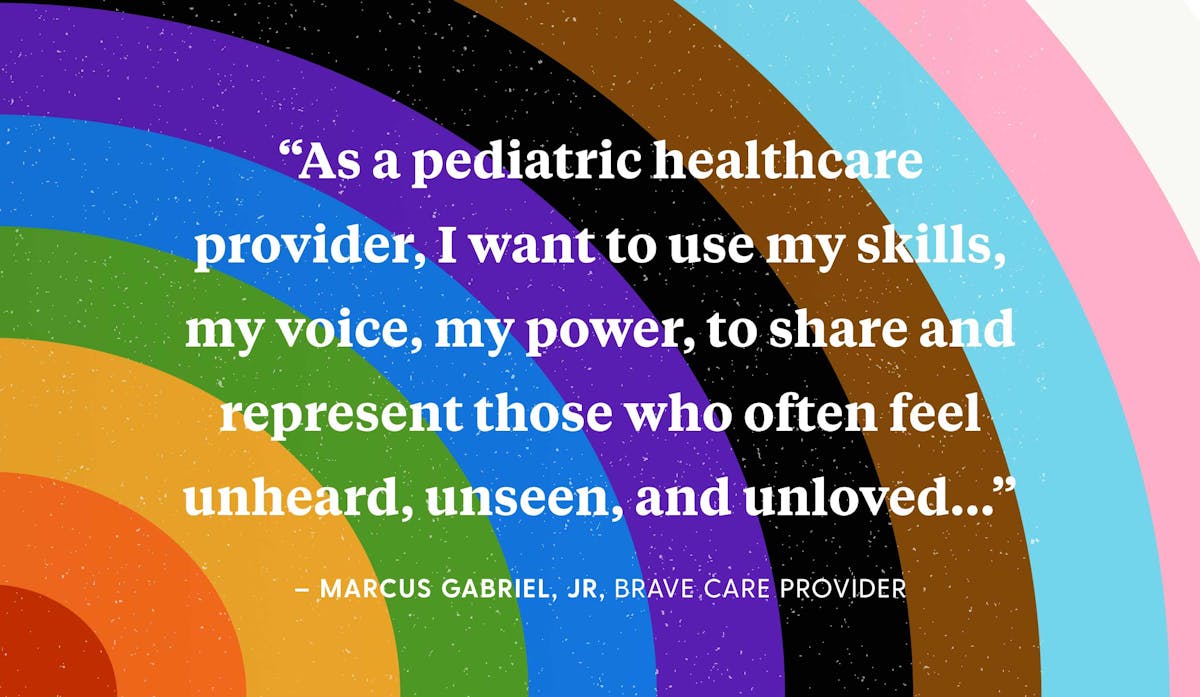 So, I leave you with this: Who inspires you to be authentically you? Who allows you to love yourself and others to be the best of themselves? Who do you look to for advice? Whose story would you want to share with someone who needs to hear it?
And if that is no one, why can that not be you?
"Inspiration and motivation may come from others, but true inspiration comes from within" - Catherine Pulsifer
The latest from Brave Care