Mother's Day Reflections
from Brave Care Mothers
Mother's Day is a day to celebrate and honor the women who have raised us, cared for us, and loved us unconditionally. We asked several of our Brave Care mothers to share some of their favorite things about being a mom. Here's what they said:
 "I have the privilege of loving and supporting my children as they grow into whatever and wherever their wildest dreams can take them. They will always look back and see me right behind them, smiling with so much love and pride (and snacks)." -Niki, Medical Team
"Being surprised when my children learn a new skill and can apply it. It's always the hardest part of motherhood when they no longer need me! But it's also the most rewarding aspect, and it means that I've given them the support they needed."- Jessa, Financial Team
"I love that each day is an adventure and that my little one looks to me as her support, guide, and friend along the way. I know this season will not last and she will become more and more independent as the years pass but I'm trying to soak in as many of the moments as I can despite how exhausting it can be at times. I'm sure gonna miss these days when she does it all on her own." - Jountiá, Marketing Team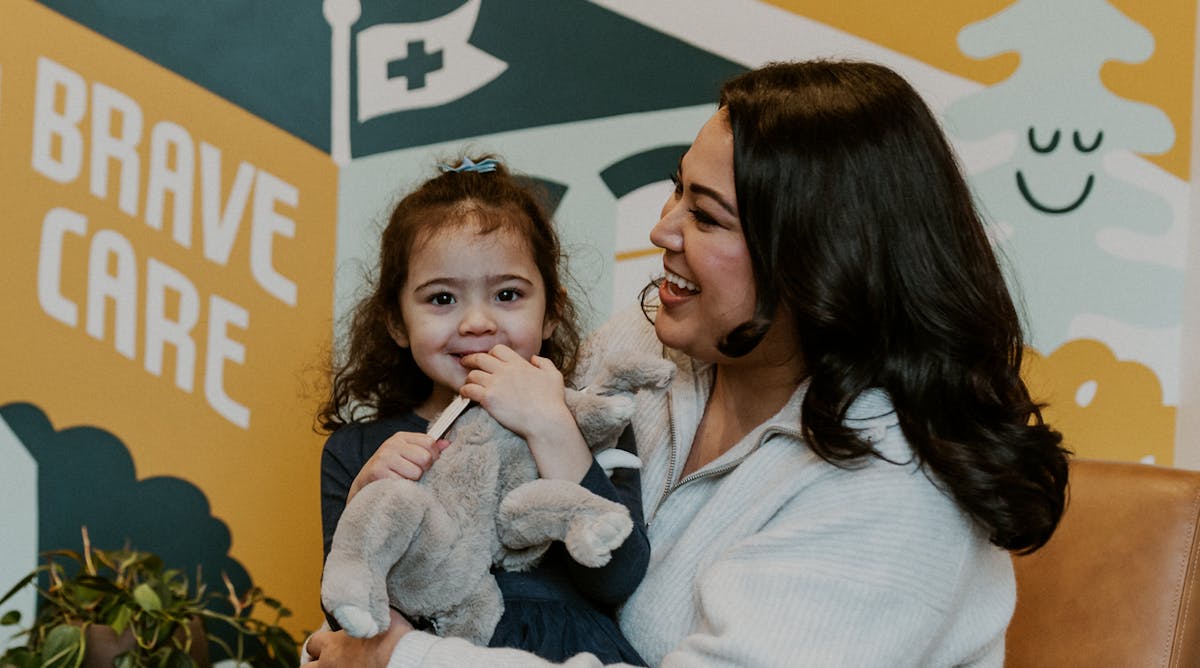 "I love watching my toddler daughter grow and develop into her own unique, funny, sweet little person, and as she starts to explore the world and experience new things. - Sarah, Medical Team
"My kids are teens now, and while that means fewer snuggles and more eye rolls (ugh. mom.), there is a newer joy in all they have to teach me. I have a playlist of the songs they introduced me to, a too-long reading list for which they're my cliff notes, and a worldview that occasionally gets rocked off its axis. sometimes even in a good way." - Kelli, Product Team
Becoming a mother is one of the wildest experiences I have ever had. Most days seem difficult to manage but when my 2-year-old asks me for a hug randomly and gives me a kiss on the cheek it makes the days less difficult. Some highlights are singing along to the Disney channel soundtrack in the car, building tents in the lounge with all of the pillows and blankets we can find, and then cheering and high-fiving when she has done something new/scary or difficult because it means she is becoming a strong independent human." - Jayde, Receptionist Team
"Exploring with Halle and getting to witness what makes her joyous. - Amanda, Medical Team
"Unconditional love - who knew you could love someone so much after just meeting them and then unconditionally no matter how much they amaze and surprise you thereafter!" - Jacy, People Ops
The reflections from some of our Brave Care mothers show the different joys and challenges of motherhood. From watching their children grow and learn new things, to experiencing the unconditional love that comes with being a mother, these reflections remind us of the immeasurable value of a mother's role in a child's life.
It's heartwarming to see how much love and pride these mothers have for their children, and how they cherish every moment with them, no matter how small. As we celebrate Mother's Day, let's take a moment to honor and appreciate all the mothers in our lives for the sacrifices they make, the love they give, and the impact they have on their children's lives.
Thank you to all the mothers out there for everything you do. Happy Mother's Day!
The latest from Brave Care