Pediatric primary, urgent care & telehealth
With high-quality, affordable in-person care and telehealth, your little ones get the care they deserve whenever they need it.
Open nights & weekends, 365 days
Modern, clean kid-friendly spaces
Our clinics are conveniently located with on-site labs, pharmacies, over-the-counter medicines, and more so you can get 
in and out easily and quickly.
Fueled by empathy, trust, and technology
Exceptional pediatric care 
your little ones deserve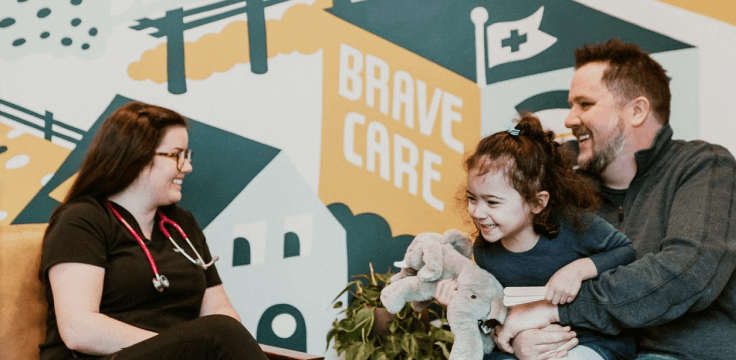 Same-day appointments, open 
nights and weekends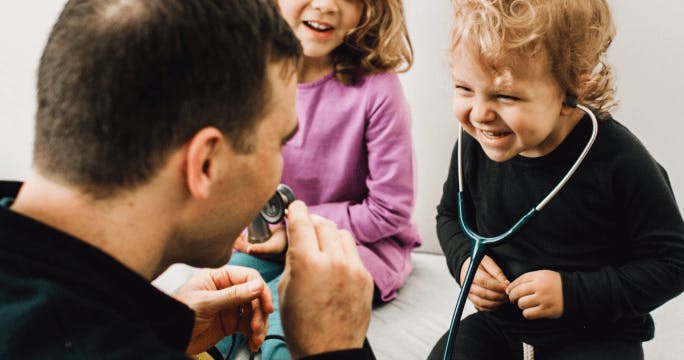 A nurturing Care Team of expert pediatric medical professionals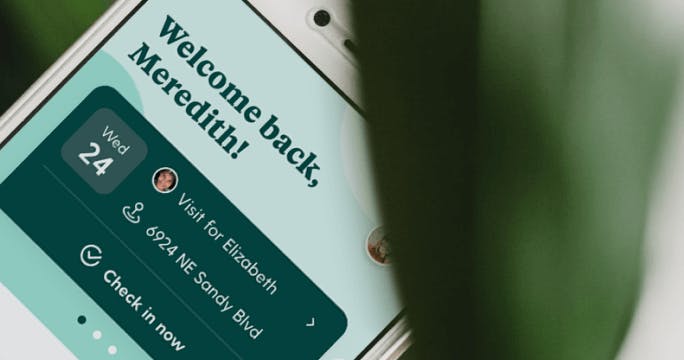 Easy to use digital tools online and in the Brave Care app
We accept most major insurance
We accept most major insurance plans in Oregon and Texas. No insurance? We offer simple, easy out-of-pocket pricing so you know what to expect.
Join Chat for 24/7/365 access to pediatric experts
Get advice on a range of topics from illnesses, lactation, sleep, behavioral and mental health from pediatric nurses. One price no matter how many kids are in your household. Become a Brave Care primary care patient to get Chat for free.
Not sure what's going on with your little one?
Finding answers shouldn't be hard. 
We make it easy.
Panic Free Symptom Checker
Our pediatrician-designed Symptom Checkers provide helpful information when your kiddo isn't feeling well.
Get expert advice
Dosage Calculator
Find the right dosage of common over-the-counter medications for your infants and kids.
Get dosage
Chat with a pediatric expert
Join Brave Care Chat to get personalized care and peace of mind when you need it.
Sign up and chat now
Comprehensive care, designed around your family
By your side from birth to graduation
We know how busy a parent's life is, so we make it easy and simple to get excellent pediatric care 7 days a week. You can't take a day off, neither will we.
Urgent care, 10am-8pm daily
The ER will cost 10x more than a visit with us
We provide thorough, exceptional care that is better than the Emergency Room without the scary experience for kids. 
On-site: X-Rays, Pharmacy, Rapid Testing, and more.
Telehealth, 10am-8pm daily
Excellent care no matter where you are
Pink eyes, weird rashes or COVID–19 concerns, our Care Team is here whenever your kids need us. Consult with a pediatric expert over video and treatment in the comfort of home.
Get 24/7 access to pediatric experts & recommendations
Chat with a pediatric nurse any time
Get personalized care and peace of mind when you need it. Send a message to a pediatric nurse to get advice in minutes.
Book, manage, and check in for visits from anywhere
Get care where and when your kiddos need it with same-day in-person and telehealth visit options. Get reminders for upcoming visits and save time by checking in before you arrive.
Get real-time recommendations
Access our parent tools, developed by pediatric experts, including our Symptom Checker and vaccine schedule.
"Seriously amazing!"

Seriously amazing! They are so good with kids and even care about the parents who come in. We have been many times from fever, ear infections, flu shot. It's great to have a place nearby that you can walk-in in a moments notice to ease your mom nerves or get care for your children! xoxo

Lauren N.,

Brave Care Parent

"The office is almost relaxing"

Beyond easy to make an appointment and to be seen when you want to. The office is almost relaxing, not medical/hospital feeling at all. Staff is wonderful as well!

Jennifer N.,

Brave Care Parent

"such great care I quit my job and joined"

My 4yo daughter had a bad cut on her face and needed stitches. Despite both of us being a bit scared and in pain… we got such great care I quit my job and joined as the CEO to make sure every kid/parent has the chance to experience what an amazing care experience should be like.

Darius M.,

Brave Care Parent & CEO

"from start to finish was easy peasy"

Everything from start to finish was easy peasy. Very happy with our choice to take our daughter to Brave Care. The entire team was great! Thank you!

Ashley L.,

Brave Care Parent
The latest from Brave Care

Get pediatrician-recommended health news and tips delivered to your inbox