30 Apr 2020 • Dr. Corey A. Fish (He/Him)
Caring Through Crisis
Our commitment to staying safe and available through COVID-19
This pandemic has made even the most mundane life tasks, like getting groceries or gas, feel difficult or scary. Scheduling and going to doctor appointments feels even harder. People are worried about exposing others, or being exposed to the virus themselves…and that's totally understandable.
We're seeing many providers restricting access or closing their clinics altogether. We think this sends the wrong message and has led to a concerning trend of parents waiting too long to bring their children in for care.
As a medical team, our focus has been on creating a safe and friendly place to get care for your kiddos. Our doors are open, we have extra safety measures in place, and we're committed to continuing care through this pandemic—in and out of our clinic.
Keeping You Safe
The safety of our patients, families, and staff will always be our top priority. With COVID-19, we're taking extra measures. Here's what our patients and their families can expect in-clinic:
Our staff wears masks for all appointments.
We've restricted COVID-19 tests to in-car only (with very few exceptions).
Patients that arrive with a fever or cough are given a mask and escorted into a dedicated room.
We are using extra deep cleaning protocols, and have removed toys and books from the clinic for the time being.
Beyond our efforts in-clinic, we have also created a COVID-19 guide and symptom checker, which we're updating regularly, to provide support during this confusing time. We know this is a stressful time for everyone, and we're doing everything we can to minimize the disruption for families seeking care.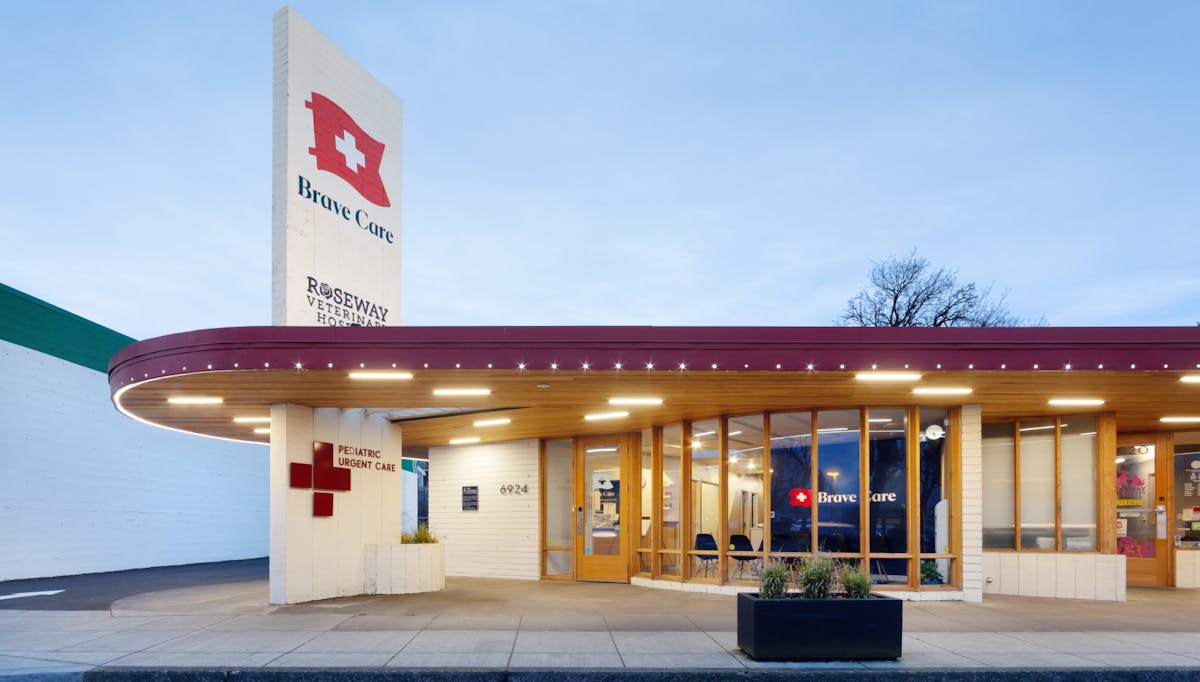 In-Clinic Care
Whether it's preventive health services (well visits and vaccines), urgent care, or our brand new virtual care offering, Brave Care is dedicated to providing world class care no matter what's happening outside.
Urgent care is still available for the same range of common services we've always provided. We know injuries can prompt families to make a hard decision whether or not to take a kid in. We just want to stress that the best time to bring your kid in is as soon as they are showing signs of illness or injury. 
Well visits are here! Parents have been asking for it, and we couldn't be happier to provide this care option for your family. Our clinic is set up to safely address a wide range of developmental issues, perform screening tests (e.g. anemia, vision, hearing), vaccines, and give your family anticipatory guidance on how to keep your kids safe and healthy.
Our brand new Telemedicine platform allows us to provide care for families in 12 states (and growing). These appointments are great for minor illnesses and injuries, questions about your child's health or behavior, or if you'd just feel better talking with a professional. People can expect the same great service from our Care Team from the comfort and safety of home.
Not sure if you need to come in? We understand. We answer the phone 24 hours a day to help you make the best decisions for your child—don't hesitate to call!
When my son slammed my daughter's finger in the door, we called Brave Care and they offered a virtual visit. It was very nice to see the doctor instead of relying on a verbal description. It was also helpful for my daughter to hear the icing instructions directly.Kids just connect more when they see a face.
Beyond Office Visits
We're here to provide the highest quality care for your kids, and that includes providing services for families outside of urgent and wellness visits.
Pharmacy
We recently opened an in-clinic pharmacy for both in-clinic and telehealth patients. With 30+ over-the-counter and prescription medications, this can help eliminate unnecessary stops when your kid isn't feeling well.
24/7 Triage Line
Our free triage line is available 24 hours a day, 7 days a week to help you understand care options for your kiddo. Whether you need help making an appointment or want a second opinion on your kid's symptoms, we're here to help.
---
Here For You
Want to know a little secret? Our Care Team is incredible. They are the secret to the great care you have come to expect from us. Now, more than ever, our team is doing everything we can to support families. Kids still need care, and we're a safe place to seek care.
Have any questions? Please don't hesitate to reach out. At Brave Care, we're doing what we can to provide care in ways that make families comfortable. We're taking extra safety measures, providing virtual care visits, and keeping our triage line open 24/7. We're safe. We're open. We're here for you.
The latest from Brave Care