Family Literacy Month: Reading aloud with your family
with guest author Sarah LaPrade, Literacy Lady PDX
Why is reading aloud so important and what books are best for reading aloud? That is a good question! November is Family Literacy Month, which is a fantastic time to share ideas demonstrating how families can come together and make reading aloud a priority. Daily, I not only read aloud to my five-year-old daughter, but I also promote literacy at my Storytime events and literacy classes as well. Each time it is different. I notice that there are children who will sit and listen to the stories, children who are listening while playing, children who are close to their caregiver and even children who are holding my hand as I turn the pages. All these children are benefitting from the hearing a story and connecting in their own personal ways. 
Reading aloud keeps families connected and encourages a lifelong love for literacy. Caregivers who read aloud, model the importance of learning and continuing to read throughout life. 
Here are five ways to keep your family reading aloud for years to come!
1. Share a story, even if you do not think they are listening. Spoiler alert, they are!
Your child does not need to sit down on your lap or even right in front of you to enjoy having read aloud time. Children learn and enjoy listening to stories differently, and that is okay. No matter how your child listens to you reading aloud, they are finding their own way to connect with you and the story. 
2. Story tell, even if you feel your child is too old. (Psst. They are not)
Reading aloud to older children is just as important as reading to younger children. It continues to bring connection with their caregiver and family and bring another level of opening conversations about things that are happening in the world around them. 
3. Create fun spaces to connect and read, make it an adventure. 
Here are five favorite places to read aloud for my family:
In a fort we made from all the pillows in the house. 
Outside under a tree, while it rains.
In the car, while waiting to go into school.
At the library.
While taking a bubble bath!
4. Always have books accessible, reading aloud does not just have to happen at bedtime. Remember the five B's.
Bedroom
Backseat 
Bathroom
Baskets all over the house
Backpack
5. Be available to read every day to your child. Even just 15 minutes will give time for connection and space for learning. 
There are so many amazing books out there to share, here are ten favorites in my household.
Love You Hoo by Rachel Bright
Barbara Throws a Wobbler by Nadia Shereen
Nibbles Colors by Emma Yarlett
What if I Know My Feelings? by Michelle Nelson-Schmidt
1,2,3 Do the Shark by Michelle Robinson
Hotel Flamingo Series by Alex Milway
The Secret Mermaid Series by Sue Mongredien
That's Not My Series Series by Fiona Watts
Luna Loves Art by Joseph Coelho
Red, Red, Red by Polly Dunbar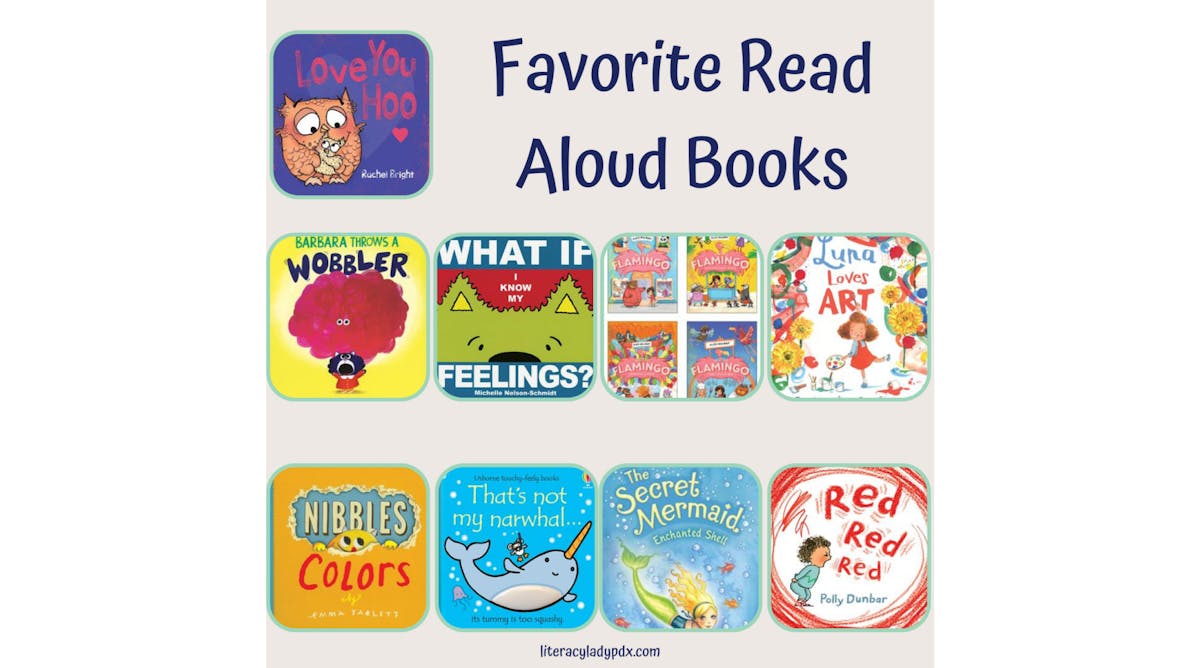 The latest from Brave Care