Introducing Smart Scheduling
Building tools that put patients, parents, and providers first
A family's care journey extends beyond the walls of the clinic. It's not just about the patient-provider interaction, but also scheduling an appointment, checking in, receiving care, and the administrative details like prescriptions and payments.
Brave Care's priority has always been to provide excellent, convenient care at a fraction of the cost. If we can spend our time and energy on the people we serve instead of falling into the trap of outdated, mediocre care, then we're fulfilling our purpose.
At first, we tried a series of existing tools that would allow families to book appointments online and easily check-in upon arrival. We didn't want to reinvent the wheel if a sophisticated solution already existed.
The systems we were using all had strong positives, but they all had gaps that hindered our ability to provide exceptional care every time. Sometimes when you want something done right, you have to do it yourself. As it turns out, this was the case for Brave Care in more ways than one.
As with any complex challenge, we took a research-driven approach to learn what mattered most to families, clinic staff, and care providers. We collected feedback, gained rich insights about what people want and need, and started to build our own custom tool. The result? An all-in-one online scheduler, check-in system, and administrative portal that keeps us focused on what matters—caring for kids.
A little history
We got into this business because we believe patients and their families deserve better. Emergency rooms are anything but kid-friendly and the cost of a visit can be damaging. But what's a parent to do? Wait until the next day? Figure out how to pay later? It's simply not good enough. That's why we're here—to provide same-day care in a kid-friendly environment at a fraction of the cost.
For clinic staff, we focused on creating a seamless behind-the-scenes experience. We knew that if we provided an environment and the tools necessary for them to do what they're best at—caring for kiddos—then they could put 100% of their energy into doing what they love. The providers would be happy, as would patients and parents—the ideal win-win.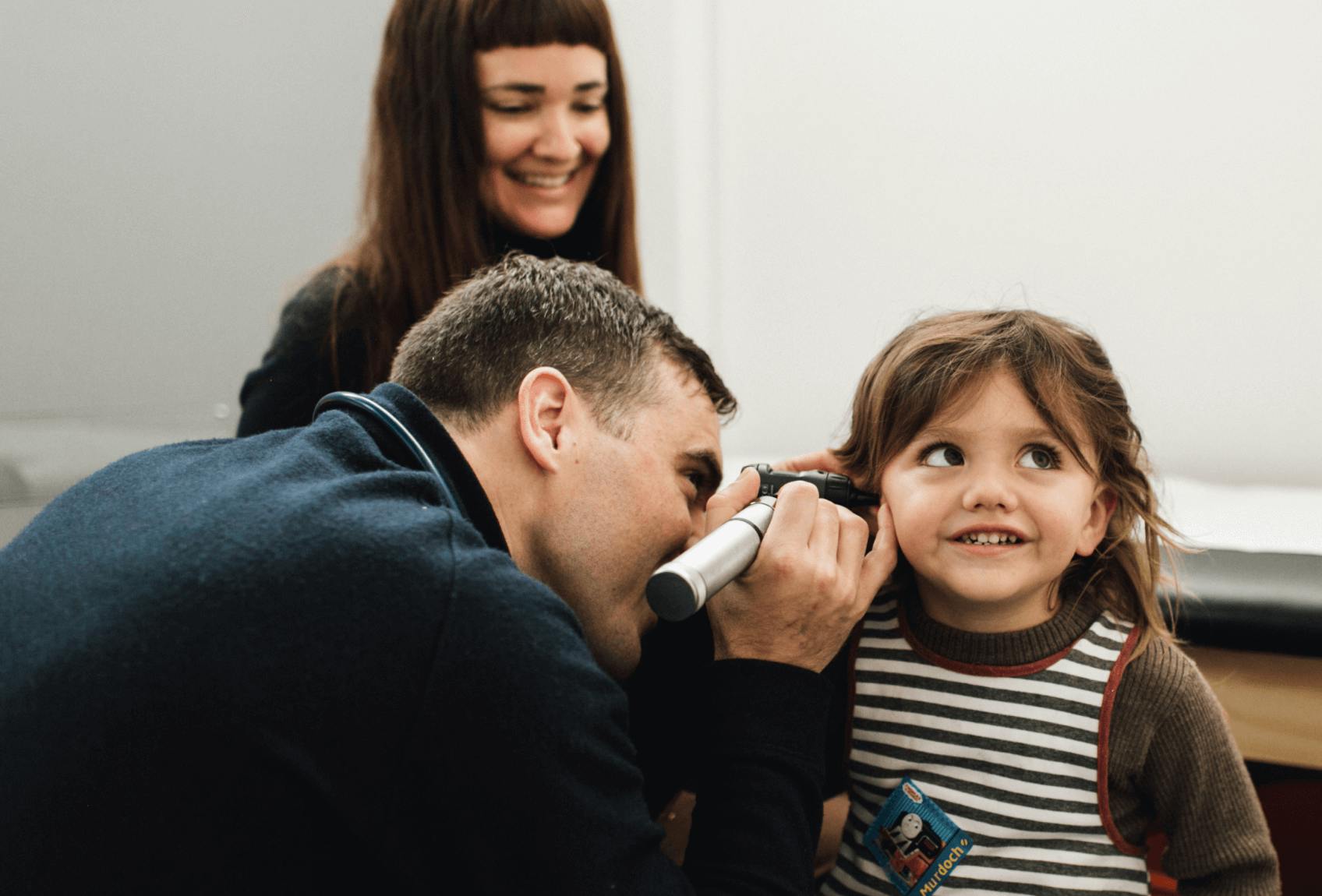 What we built and why it matters
The Brave Care team is driven by our mission to provide exceptional care and to empower families to be healthy, adventurous, and brave. We're fueled by a deep empathy for families, providers, and our community. We're also bold enough to jump at opportunities to innovate when the occasion calls for it. It's in our DNA.
We saw a clear opportunity to create something new. Not just for the sake of building, but because it will fundamentally change the care experience for our community.
Smart Scheduler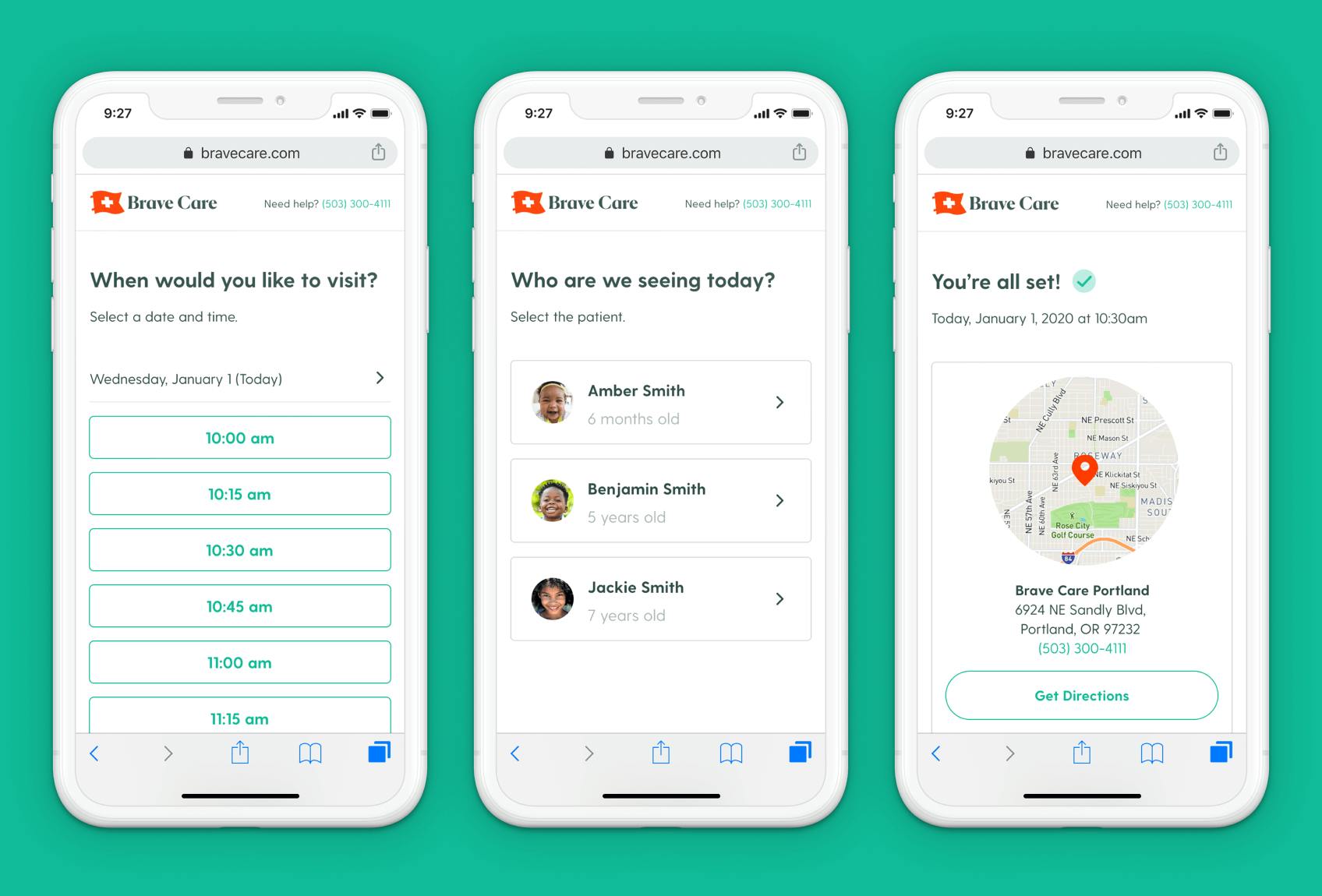 There's one thing we know for sure: Parents seek unplanned medical attention after they've tried one or many approaches to help their kids on their own. A lot's happened on their end already so when it comes time to interact with us, we want to make things as smooth and efficient as possible.
With our new online scheduling tool, parents can make a same-day appointment in just a few easy steps. Simply let us know the reason for the visit, the patient's name and date of birth, provide contact information, and how they intend to pay (insurance or out-of-pocket).
Parents can register multiple kids, and add other parents or caretakers with permission to book appointments for their children. Scheduling online creates an account for the family, so future bookings will be even faster.
Patient Check-In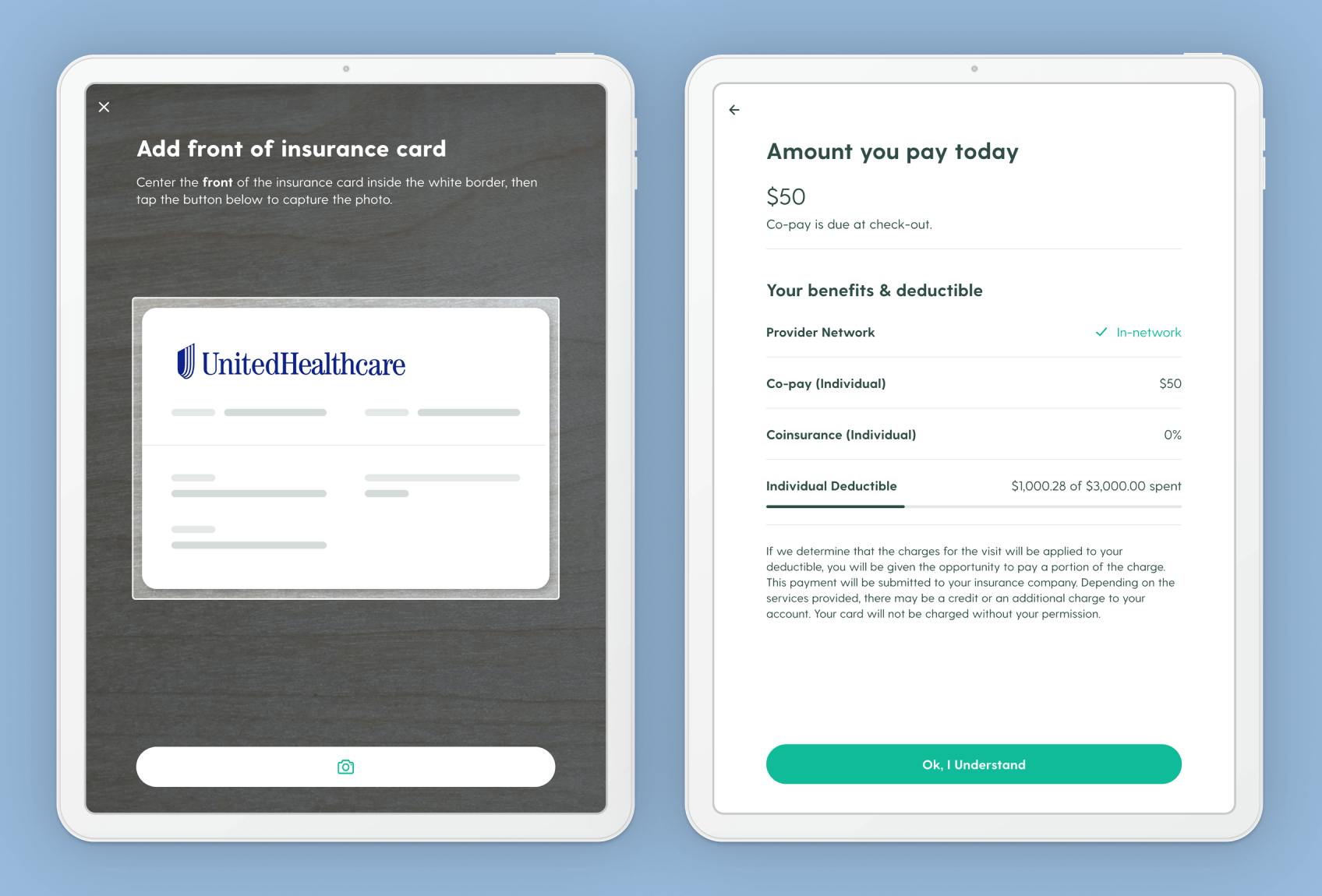 We've all probably experienced a frustrating check-in process. You arrive and fill out your medical history, insurance information, and answer the same questions as last time. The last time could have been just last week. You're most likely providing your information on physical paper. No more.
Once families arrive at the clinic, they'll now be able to register on iPads with newly released check-in features. Our new system allows families to register multiple children, securely add other caregivers or people authorized to seek care for their child, upload photographs of their photo ID and insurance information, and a payment method for copays. Best of all, they'll only complete these tasks once (unless their payment method or insurance changes).
The system also allows us to capture feedback in real-time. Overall, the scheduling and check-in process is faster and easier. It feels seamless for patients and providers and decreases the verification process to <1-2 minutes for future visits.
Administrative Portal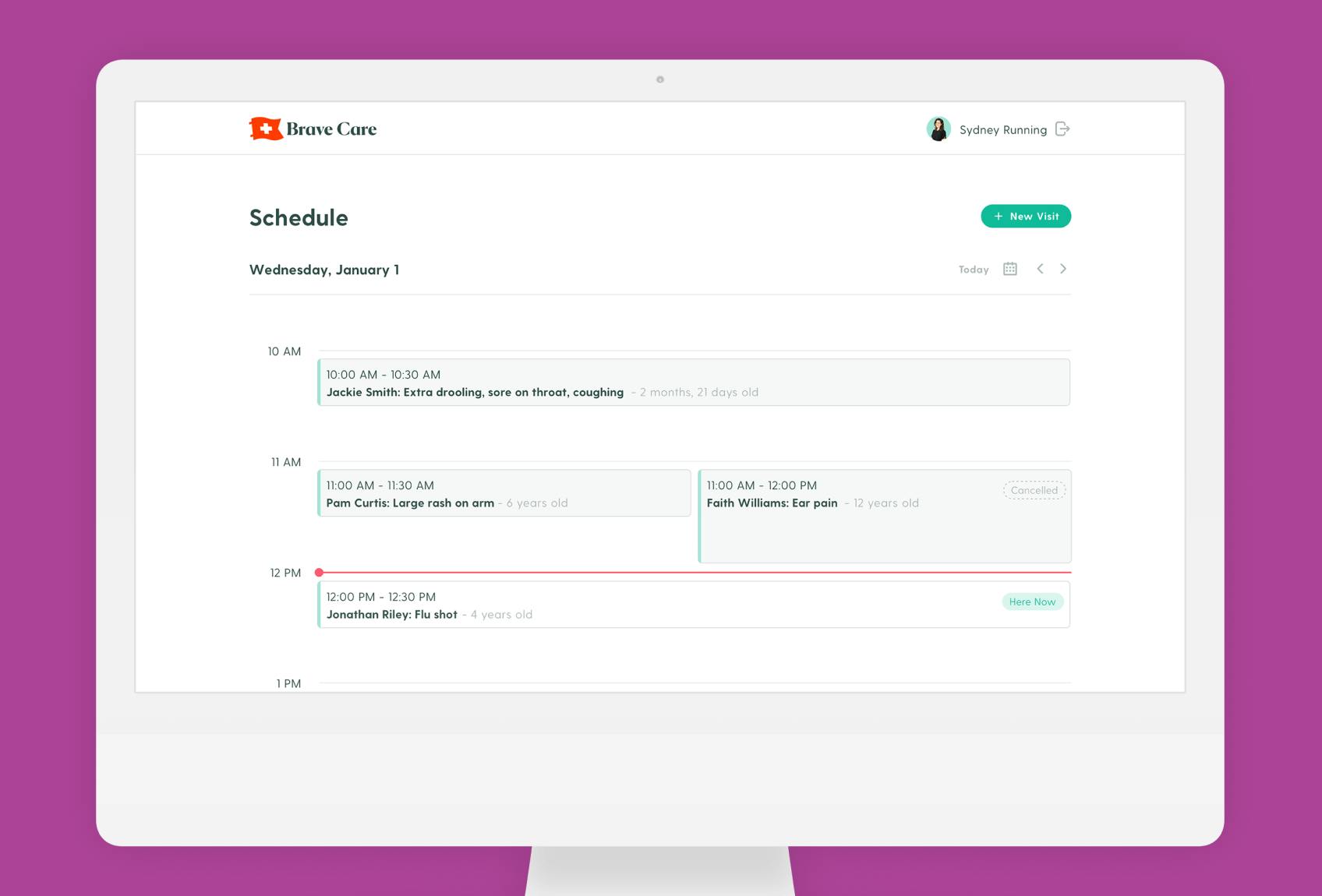 Our Care Team brings their very best every day. They're compassionate and love what they do. That's why we're dedicated to giving them everything they need to do their jobs exceptionally. The tools we tried previously caused frustration. They required the team to switch around between three systems, which were slow, clunky, and sometimes redundant. While the industry may accept that frustration as part of the process, our quality bar is higher.
By observing how the systems were used on-site and having honest conversations with the team about what was and wasn't working, we were able to create a one-stop-shop system that's intuitive and removes their blockers, while also making it easier for them to share information with patients' other care providers.

Now, our clinic team can spend more quality care time with patients. Our Care Team truly connects with kiddos and their parents. It's exactly what we want, and what the families we serve appreciate the most. By cutting down on administrative burdens, we pave the way for better care.
"Incredibly friendly, smart, and parent-collaborative staff. What a blessing to find this place when traveling and needed care for our 1.5 year old. I wish this was my daughter's primary care team!"
What's next
We're thrilled about the launch of this new tool, but this is just the beginning. Our system is already unlocking new possibilities, and we hope to be able to better predict costs for families in the near future because of it.
We'll continue to collect feedback from families and providers as more people interact with what we've built. We'll iron out kinks as we discover them, and continue to evolve our ecosystem of care to ensure exceptional care, every time.
The latest from Brave Care