16 May 2019 • Dr. Corey A. Fish (He/Him)
All about that SPF
The beginning of summer means the Battle of Sunscreen has BEGUN! Some mornings you might find yourself wondering if you need to bother. The answer is YES. However, there are ways to make the process easier for you and your child. Safety shouldn't be a bummer!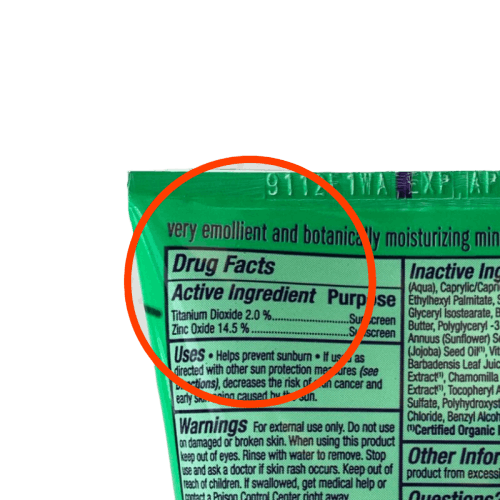 Choose Your Sunscreen
Make sure the sunscreen you choose has three elements:
UVA and UVB (broad spectrum) protection
Mineral-based (zinc oxide or titanium dioxide is the main ingredient)
SPF 30 or higher
It's important to choose a sunscreen that will offer protection from the full spectrum of the sun's UV rays. UVA and UVB protection (broad spectrum) will do that. Mineral-based sunscreens are safer because they sit on top of the skin. They offer good protection against UV rays and are less harmful to the environment as well. Reef safe, skin safe. The final consideration is SPF. Choosing a sunscreen with SPF 30 or higher will offer the best coverage from sun exposure.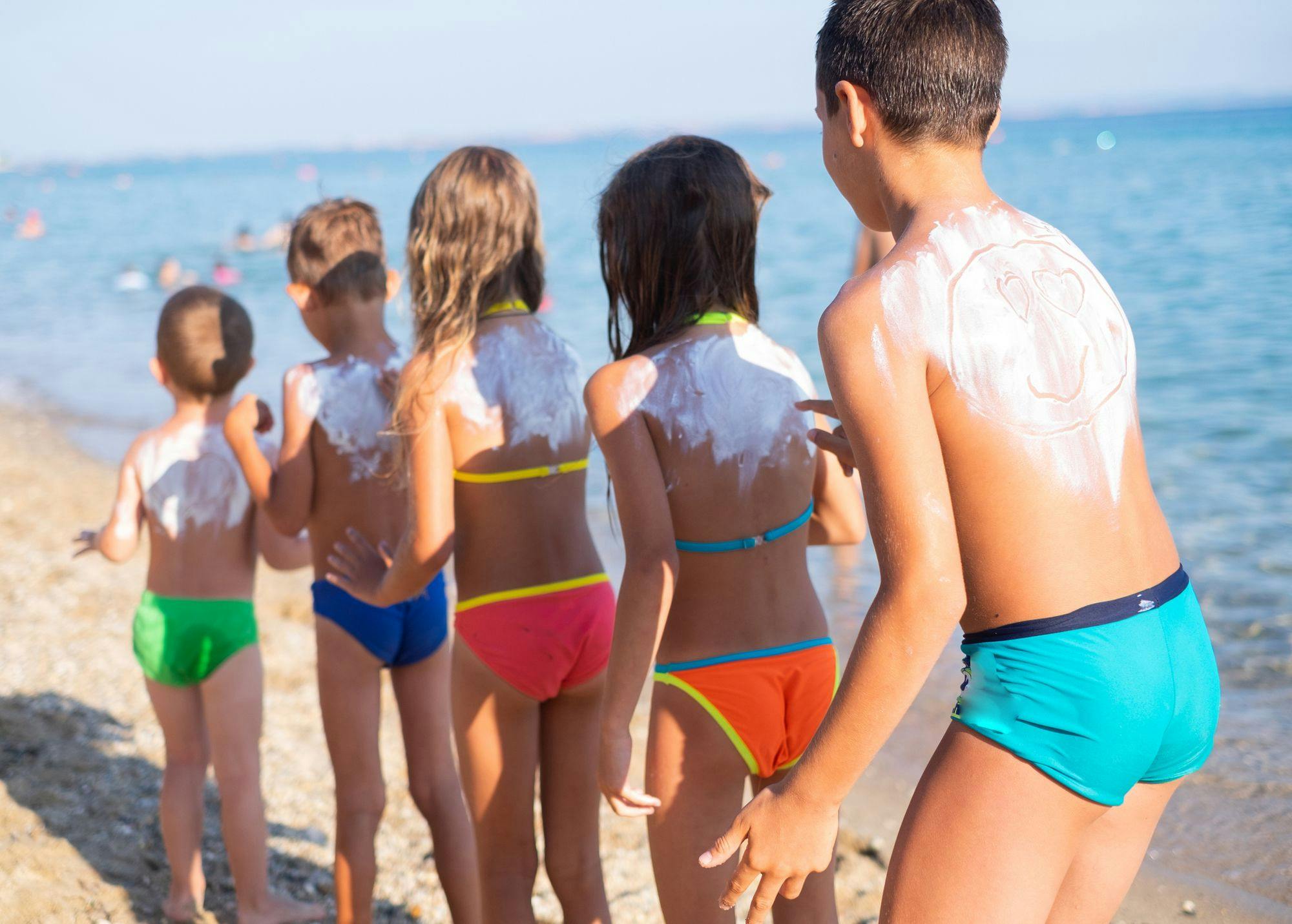 Make it fun!
Sunscreen doesn't have to be a wrestling match. Here are some ideas for making sunscreen FUNscreen:
Let them choose which body part goes first
Play head, shoulders, knees, and toes while you apply
Have them sing their ABC's and see if you can finish before they do
Let them pick any weird place in the house to stand for "sunscreen time"
Do a sunscreen test and let them pick their favorite
Give them a body part to cover while you finish another
Let them put on your sunscreen too!
Have you stopped to explain to your child WHY they have to wear sunscreen? In a way, they can understand? If you have, we are throwing you a big high-five! If you haven't, let's talk about strategies. For younger children, you can explain that sunscreen is as important as wearing a helmet or a life jacket. Sunscreen = FUN. For older children, you can talk about the science side of things. UV rays are harmful to our skin and the danger is that damage adds up over time. Unfortunately, even one serious burn can increase the chances of skin cancer.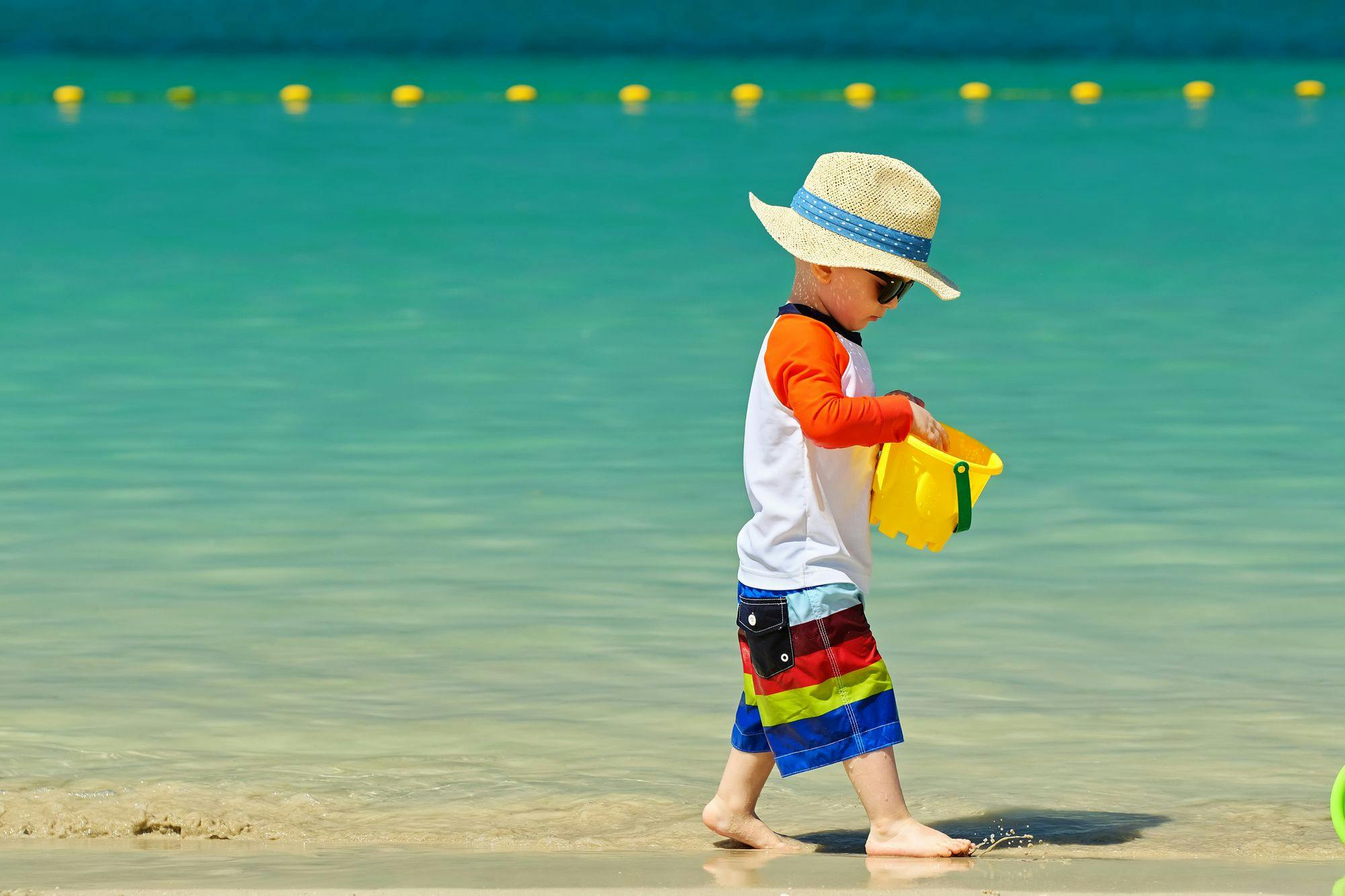 Cheat!
Despite our best intentions, sometimes our kids won't play ball when it comes to sunscreen. So what do we do? We compromise. Sun protection is necessary but there are different ways we can keep our kids covered and safe:
Rash guards and UPF (ultraviolet protection factor) clothing offer protection and will be your best bet for covering as much kid as possible with as little sunscreen as possible
A good full-brimmed sun hat can't be beat when it comes to protecting faces and necks
Play in the shade or take a break during the hottest, sunniest times of the day (between 10 am - 3 pm)
Apply transparent sunscreens to your car windows to block UVA rays
Bring an umbrella to the beach to offer more protection
Set up sunshades in the backyard to create more shady places to play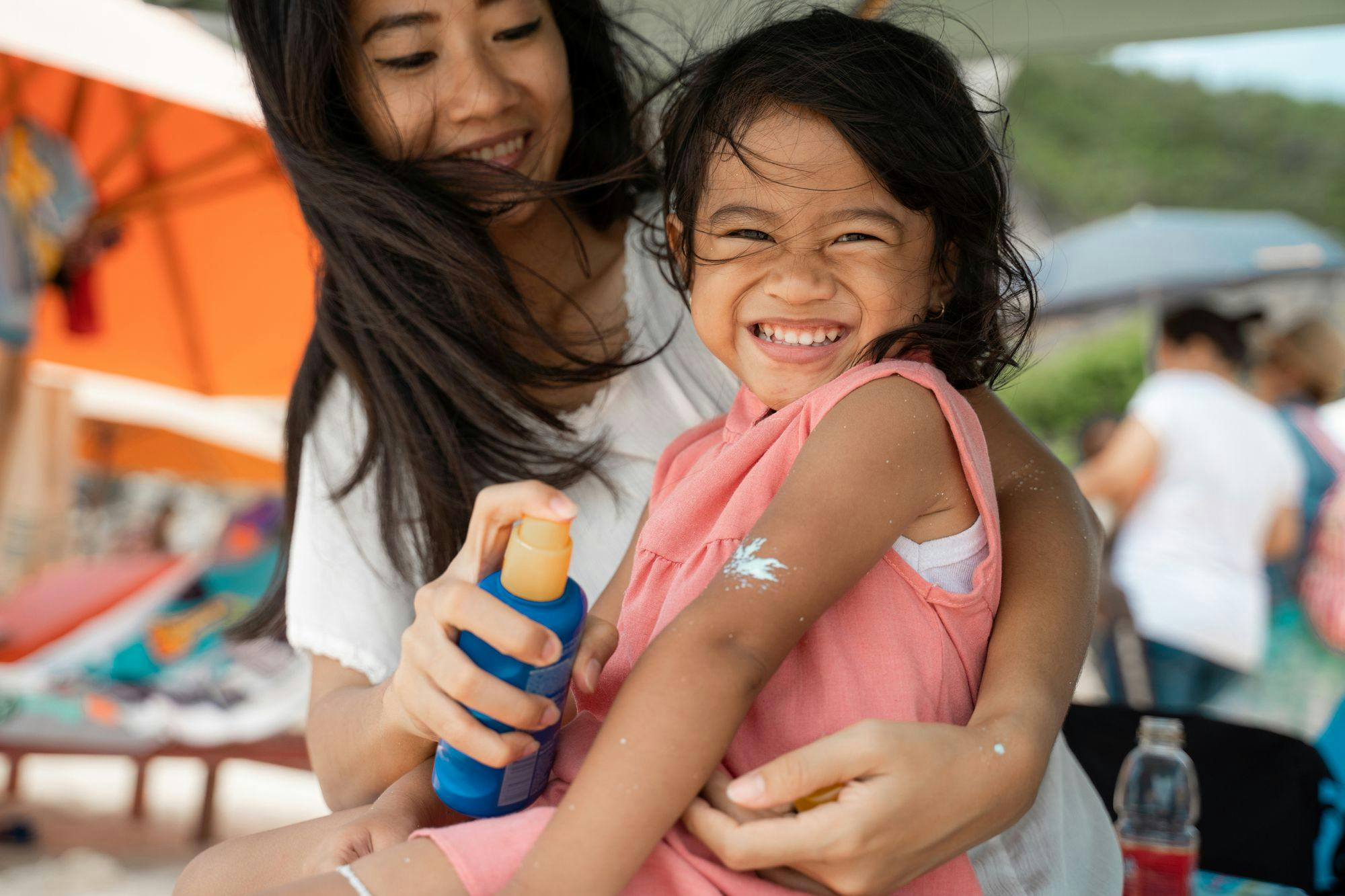 Don't forget:
If your child is playing in the water you will need to reapply sunscreen every 1-2 hours
Apply twice as much sunscreen as you think your child needs. You're creating a barrier between their skin and the sun - complete coverage is important.
Children 6mos and under shouldn't be wearing sunscreen (or very little) and you should use sunshades, UPF clothing, and hats to keep them safe
Be patient with yourself! You are trying to keep your kiddo safe - try different games, songs, snacks, or whatever your child likes best to build positive connections between sunscreen and fun. They'll thank you when they're still getting carded in their 40's.
The latest from Brave Care