7 Jun 2022 • Dr. Corey A. Fish (He/Him)
Talking to Children About Trauma
An open letter to our community in response to the tragedy in Uvalde, TX
As a pediatrician, I spend a lot of time reading research articles in medical journals. I feel a mixture of emotions; grief, sadness, disgust, anger, and despair after spending so much time reading articles from a particular journal called "Death Studies."
However, my emotions are nothing compared to what the community of Uvalde, TX, most especially the friends and family members of the 19 children and two adults slain there are going through.
Until we get the courage to take the necessary and appropriate steps to eliminate these types of tragedies, pediatricians and those that care for children everywhere are left to figure out how to help kids process these traumatic events .
We unfortunately don't have perfect words to say, but here are some points to consider when talking to children about violent and unexpected death...
Child grief is not the same as adult grief
Children can and do grieve and feel loss longer than adults and it sometimes starts up to six months following a traumatic event. While adults often process their way all the way through a traumatic event, children frequently become stuck which is marked by difficulty accepting death, avoidance of things that remind them of the event, and inability to perform day to day activities like school or chores at home. 
Everyone has a certain amount of emotional resources to deal with grief. The issue with kids is that these kinds of experiences drain those resources to the point where there's nothing left to move through grief and loss in a healthy way.
Grief is trauma. What's important is helping kids process that trauma. Here are some interventions that can help:
Psychological First Aid
Talk to your kids early and often:
They need to know that caregivers will keep them safe
Ask them how they feel
Keep things stable in terms of maintaining as close to a normal routine as you can. Beyond this, identify the resources you have available to you
Identify experts in trauma informed care
Trauma informed care is a way to approach interacting with children in a care setting from the standpoint that they have been through an event a child perceives as traumatic. Often starting with a list of therapists available on your insurance plan and then calling or looking at websites for mention of trauma informed care is a good starting place
Identify a good counseling match
In an ideal setting, all children who experience trauma have the chance to work with a therapist who practices a counseling technique called trauma focused cognitive behavioral therapy. This is a method that works to redirect negative thought processes and brain actions that are a direct result of trauma in a healthier direction
School counselor
Faith based counseling if that's something that resonates with you and/or the child
Other resources
Local health departments
Local groups that advocate for children
School sponsored discussions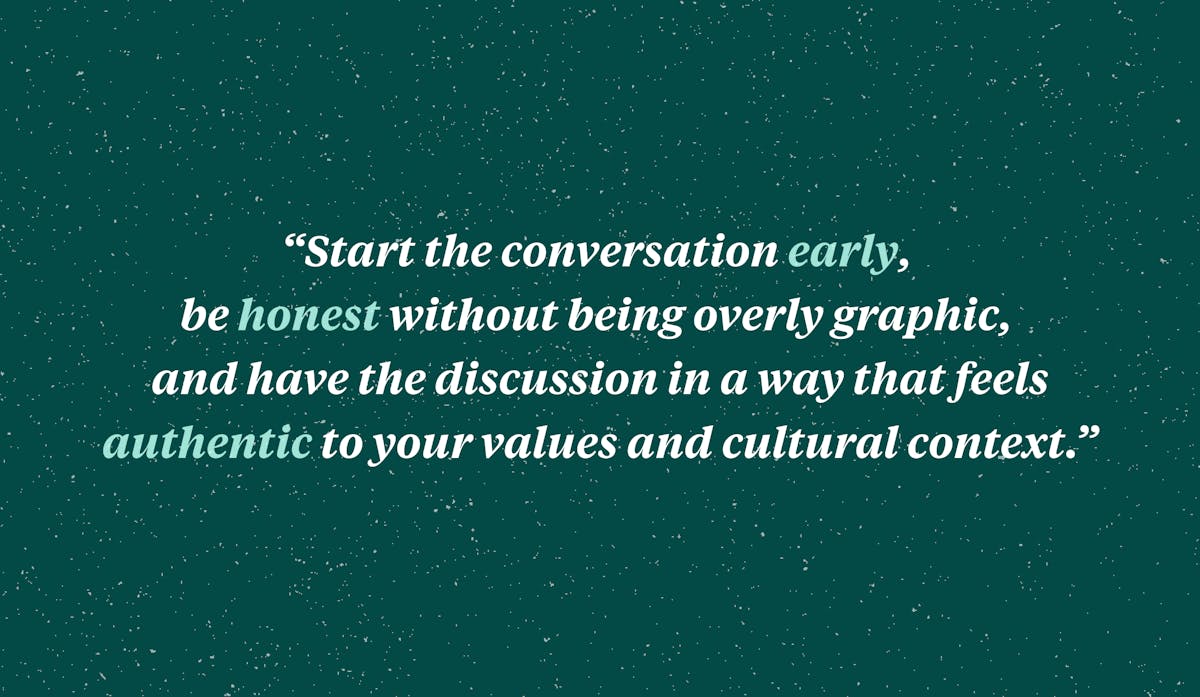 Talking to children about trauma
The most important thing caregivers need to know about talking to children about trauma is to start the conversation early, be honest without being overly graphic, and have the discussion in a way that feels authentic to your values and cultural context. There's no one correct approach here. I know I speak for every single person at Brave Care that our hearts go out to the families and community of Uvalde, TX. It's a terrible, unimaginable tragedy and one that I hope that these avoidable events come to a swift and definitive end.
How you can help those affected by the Uvalde, Texas elementary school shooting
The latest from Brave Care